When my wife and I were engaged to be married in 2007, we had hopes of honeymooning in Venice, Italy. But we soon bought our first house, and with it welcomed our first crunch-the-numbers mortgage. I also soon started a new job editing St. Louis Magazine. An extended — and expensive — international trip suddenly seemed ill-advised.
We ended up honeymooning in Venice … Florida.
I'll remember 2022 as the year Tamara and I finally traveled to the original Venice together. I briefly posted about just how lovely it was. (Everyone was right.)
So that's the experiential highlight of the year — joined by a range of milestones and activities with the kids.
In terms of cultural highlights, which I've been rounding up and posting as a year-end tradition for two decades, those are below.
Books: Fiction & Poetry
---
Books: Nonfiction
---
Movies
Drive My Car
First Cow
The Lost Daughter
Tár
Don't Look Up
The Tragedy of Macbeth
Minari
A Room With a View
Glass Onion: A Knives Out Mystery
The Card Counter
jeen-yuhs: A Kanye Trilogy
Hell or High Water
Top Gun: Maverick
Also: Rapturously rewatched Tarkovsky's Mirror. Wasn't crazy about Everything, Everywhere, All At Once (my bad?), No Time To Die, Fyre, and King Richard.
---
TV
Better Call Saul, Final Season
Barry, Season 3
My Brilliant Friend, Season 1
The Chair
Bad Sisters
Ozark, Season 2 - Final Season
Magpie Murders
Only Murders in the Building
Julia
Abbott Elementary
Great British Baking Show, Season 10
Hacks, Season 1
---
Visual Art & Architecture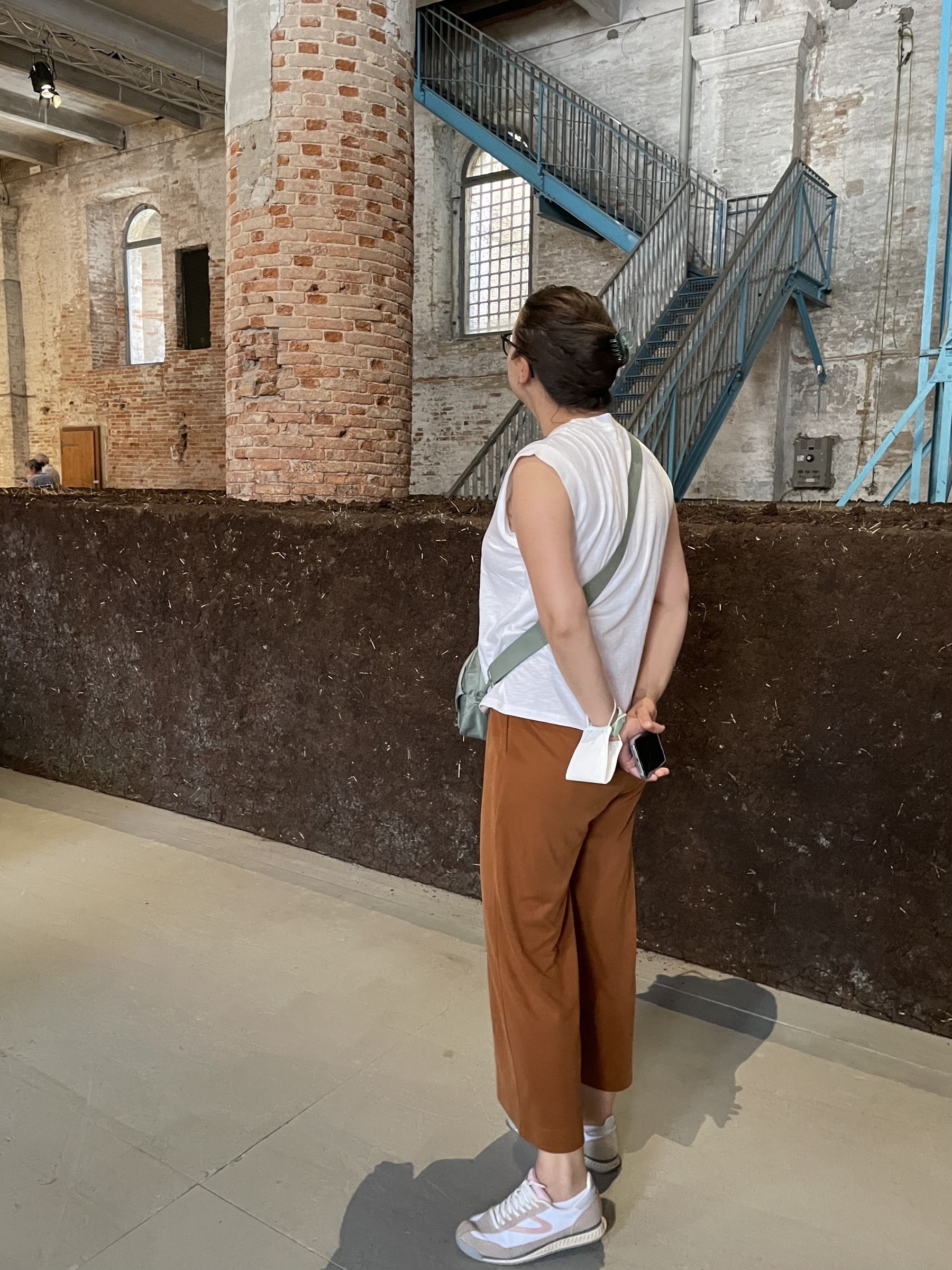 It's hard to pick highlights from our art-rich summer trip to Italy, but here goes (with Venice first): "Marlene Dumas: open-end" at the Palazzo Grassi; the Louise Nevelson exhibition "Persistence" at the Procuratie Vecchie; the Peggy Guggenheim Collection (the building, the art, the view); Negozio Olivetti in a charming building designed by Carlo Scarpa.
Highlights from the Venice Biennale, curated by Cecilia Alemani: Works from Simone Leigh, Belkis Ayón, Rosana Paulino, Noah Davis, Ruth Asawa, Joanna Piotrowska, Delcy Morelos (above), Ali Cherry, Zineb Sedira (she created the smile-producing French Pavilion), Florence Henri, Vera Molnár, Aneta Grzeszykowska, Francis Alÿs and Cecilia Vicuña.
In Florence, the Basilica di San Lorenzo, the Baptistery of St. John, the Duomo, Boboli Gardens, the Uffizi, and Palazzo Vecchio. It was 101 degrees, and I should have given each more time. But still.
Here in St. Louis, I loved Jess T. Dugan's Currents show at SLAM. During a trip to the Minneapolis Institute of Art, I was especially taken by Mitchell Squire's "The Young Gladiators #7 #8," Gail Albert Halaban's "Rue du Faubourg Saint Denis, Paris 10 e," and Gordon Parks's "Children with Doll." At the Walker Art Center, it was Liz Larner's "You might have to live like a refugee" and Alec Soth's "Prom #1, Cleveland, Ohio."
---
Also
Some additional pieces I especially liked this year (and that I don't think I previously posted about here): Merve Emre's New Yorker essay "The Seduction of Ulysses" (followed by listening to the final chapter on YouTube). The writing of Matt Levine generally — on crypto, Elon, and more. Luke Mogelson's "The Desperate Lives Inside Ukraine's 'Dead Cities.'" Kaitlyn Tiffany's Atlantic essay on labeling people as "toxic." "The Fate of the Edsel," a 1960 essay by John Brooks published in The New Yorker, later collected in Business Adventures. Daniel Herman's "The End of High-School English," about his students (well, all students) and ChatGPT (need to reread it, but I'm nervous to).
I was grateful for the Washington Post's online presentation of the new Webb space telescope findings. Big fan of The Verge's website redesign, which was both visually striking and practical in terms of high-volume blogging. So far I'm a satsified Puck subscriber. My favorite new podcast find of the year was "The Rebooting Show," Brian Morrissey's smart exploration of people building sustainable media businesses. And to close out the year, I was moved and impressed by President Volodymyr Zelensky's remarkable December 21 congressional address (examined smartly by James Fallows).
Happy New Year to you and yours.